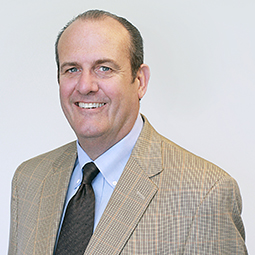 3000 Executive Parkway
Suite 325
San Ramon, CA 94583
Brian Quinn
Regional President, Pacific Central
Brian is responsible for all EPIC business operations in the San Ramon Construction and General Business Practice in San Ramon and Fresno. In addition, Brian produces and services his own commercial accounts, specializing in construction as well as food processing and other agribusiness operations (growers, packers, shippers, retailers).
Brian joined EPIC in 2007 from Arthur J. Gallagher & Co's San Ramon Branch. While at Gallagher, Brian was initially Executive Vice President, responsible for personal production, client service and retention and sales management. Brian went on to be Gallagher's Area President, responsible for the overall growth and profit of the firm's East and South Bay operations.   Before moving to the brokerage side of the business, Brian spent 20 years on the insurance company side, holding a wide range of underwriting, sales, service, operations and increasingly responsible management positions at both Royal Insurance and USF&G.
Brian is a graduate of Bentley College in Waltham, MA, where he received his Bachelor of Science degree in Economics. Brian is a CA-state licensed Property & Casualty insurance agent/broker.
Brian lives in Alamo, CA with his four children. When not involved in the needs, academics and activities of his kids, Brian much enjoys golfing and water sports.