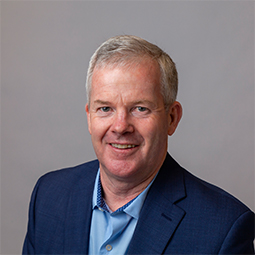 2000 Alameda de las Pulgas
Suite 280
San Mateo, CA 94403
Daniel J. Crawford, Esq.
Chief Legal Officer
Dan joined EPIC in 2007 shortly after its formation and since then has been the firm's Chief Legal Officer, responsible for the overall management of EPIC's legal affairs relating to mergers and acquisitions, employment, trade secret and intellectual property protection, producer recruitment, governance, and corporate transactions.
Dan's broad experience in litigation, corporate transactions and insurance coverage is invaluable both within EPIC and as a client service. He has a practical and businesslike manner of solving difficult business and client issues.
Dan has been practicing law in California since 1986 after receiving his BA from Boston College and JD from Santa Clara University where he was a member of the Law Review. Before joining EPIC, Dan was in private practice as a partner in a major California business litigation law firm.
In his spare time, Dan is an avid golfer and competitor in the advanced ice hockey leagues of Northern California.