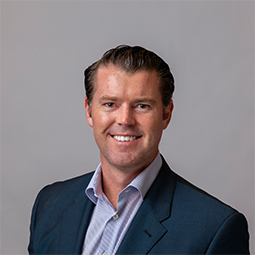 350 South Grand Avenue
Suite 4500
Los Angeles, CA 90071
Jim Gillette
Regional President, Pacific South
Jim Gillette is President of EPIC's Pacific South region and responsible for the management, leadership, and growth of the operations in Southern California for the firm.   He is also a member of EPIC's Executive Committee.   Additionally, Jim serves as a client team leader designing property, casualty, and employee benefits insurance programs for corporate clients as well as coordinating risk management and brokerage resources throughout EPIC.
Jim has served in a variety of roles including client management, origination, brokerage, and product development.  Prior to joining EPIC in 2010 and leading the growth of its Los Angeles offices, Jim served as a Vice President and Client Executive at Marsh, Inc. working closely with their private equity practice and several other industry practice groups.  Prior to joining Marsh, Jim worked in the origination group at Aon Risk Services.
Jim graduated from the University of California, Santa Barbara with a Bachelor of Arts degree in English with a minor in Sports Management.  He has been recognized by Business Insurance magazine, in 2013, as one of the top 40 leaders in insurance under age 40.  By the Los Angeles Business Journal as one of Los Angeles "Most Influential Insurance Brokers", and as a "Power Broker" by Risk & Insurance magazine as one of the top specialist brokers in the retail/wholesale product distribution category for his client work in that sector.