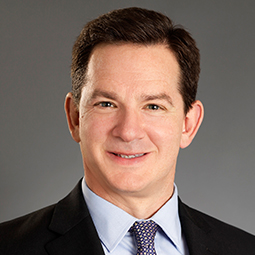 Marc Kunney
President, Risk Management
Based in San Francisco, CA, Marc leads EPIC's national Risk Management Specialty Practice. In addition to his responsibility for the firm's Large, Complex Risk Division (Fortune 500/1000 companies), Marc is also responsible for EPIC's Professional Services Division (Law Firms, Accounting Firms, Consulting Firms, Architects & Engineers); as well as EPIC's Specialty Reinsurance Division.
Marc's insurance industry career spans nearly 30 years focusing primarily on the needs of large, complex risks, as well as Alternative Risk Finance. His industry focus has included industrial/manufacturing, healthcare, technology, consumer/retail, and professional services risks. He is a skilled, technical negotiator and is highly respected in the insurance marketplace.
Prior to joining EPIC, Marc spent 14 years with Integro USA, most recently as the President of Integro's North America Operations. Before joining Integro, Marc spent another 14 years with Marsh as a Managing Director in the Risk Management segment and most recently leading their San Francisco Office.
Academically, Marc earned a Bachelor of Arts degree in Economics, Government, History and Philosophy, graduating with honors, from Wesleyan University in Middletown, CT. He went on to obtain his Master of Business Administration degree, graduating with high honors, from the Haas School of Business at the University of California, Berkeley.
Marc is active in the community as well, having served on the boards of Peter's Place Nursery School; Children's Hospital Foundation of Oakland, CA; and on the Insurance Industry Charitable Foundation. In his free time, Marc enjoys spending time with his family and numerous sporting activities including Basketball, Cycling and Sprint/HIIT Cycling Classes.