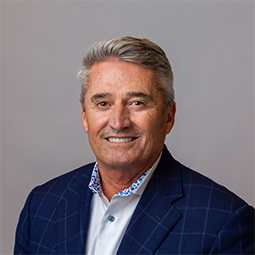 Scott Davis
President, National Specialty Practice
Based in Nashville, TN Scott joined EPIC in February 2019 to lead the firm's National Specialty Practice. With over 30 years of large account risk management, strategic operations, business development and executive leadership experience, Scott focuses on expanding and further developing EPIC's National Specialties and Large Accounts Programs across the company, driving diversity of solutions, products and unique service offerings to EPIC's global client base.
Prior to joining EPIC, Scott spent 16 years with broker Beecher Carlson, a specialty large accounts firm, where he most recently served as their President and Chief Operating Officer. Scott successfully developed and delivered proprietary service differentiators focused on reducing a client's total cost of risk (TCOR) with tremendous success. Prior to Beecher Scott held senior positions with Willis Towers Watson, as well as serving as President & CEO of Lockton, TN.
Scott's focus on Specialty and Large Account services and solutions has been consistent throughout his career in four primary industries; Healthcare, Hospitality, Retail and Manufacturing. He developed and implemented one of the first ever national provider stop-loss programs for the country's largest physician management practices; developed and executed staff physician insurance programs for one of our country's largest hospital systems; as well as developing and managing various captive insurance companies and RRG's. Scott has also presented medical malpractice alternatives as a guest speaker to the National Health Lawyers Association.
On the personal front, Scott and Mary Pat, his wife of 38 years, have two children, Katie (Jinja, Uganda-East Africa), Brad (New York City) and 15 grandchildren. Traveling around the world visiting family in their spare time keeps the Davis' busy, but when not traveling they spend any free time exercising and avidly following local sports teams.