Improve Earnings Potential
Your profits and goals matter to you and to us. We partner with organizations to develop the strategy and plan to improve overall earnings potential. Then, we manage the execution of program recommendations to reduce risk and protect profits.
Benefits
8% average improvement to earnings before interest, taxes, depreciation and amortization (EBITDA)

15% average shrink reduction

Improved operational efficiencies
Our programs include a comprehensive review of your operations to develop a custom holistic solution to your specific environment
We have the bandwidth to complete on-site assessments to address corporate and local challenges and develop solutions for multiple internal stakeholders
Our programs identify profit-eroding behaviors and implement necessary training to create lasting effects on your organization's culture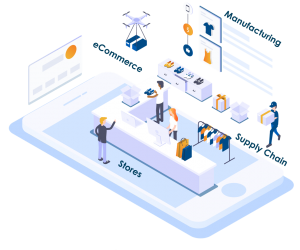 Manufacturing
Work in Progress (WIP)
Lean
Process Enhancements
Safety & Compliance
E-commerce
Gift Card Fraud
Stock Input
E-fraud
Supply Chain
Business Interruption
Store to Warehouse Inventory
Customs-Trade Partnership Against Terrorism (CTPAT)
Stores
Customer Centric
Out of Stock (OSS)
Merchandising
Connect with EPIC Insurance Brokers & Consultants
Contact us to see how we can help your business.