Build the Culture You Need
Your company, your audience, your topics, your goals. We partner with organizations to develop and deliver custom, targeted training and awareness programs designed to meet and exceed your goals.
Our 4E approach gets results.
ENGAGE

your frontline
EMPOWER

them to do the right thing
ENCOURAGE

culture adoption
ENJOY

your successes
Our Cultural Success Model focuses on five key components that drive real cultural shift.
Training: mobile, e-learning, videos, micro-burst, game learning
Awareness: multi-channel programs that run constantly to keep messages top-of-mind
Coaching: supervisor support tools, leader guides, observation tools
Measurement: analytics, data collection, compliance tracking, Learning Management Systems (LMS) integrations
Recognition: promotional programs, incentives, goal achievements, participation rewards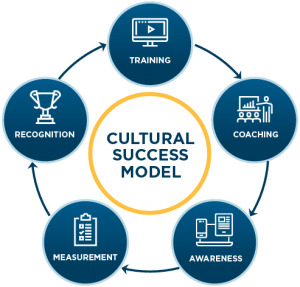 Connect with EPIC Insurance Brokers & Consultants
Contact us to see how we can help your business.