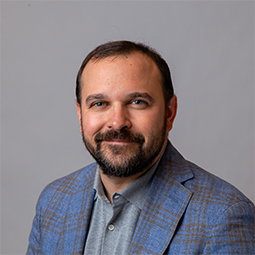 Bill Nay
Chief Acquisition Officer, EPIC Holdings, Inc.
Bill Nay is Chief Acquisition Officer of parent company EPIC Holdings, Inc. reporting to EPIC Holdings CEO John Hahn. As our Chief Acquisition Officer, Bill works closely with John, Steve Denton, Pete Garvey, EPIC's Regional Presidents and other senior leaders across the country to source, develop and drive mergers & acquisition activity across EPIC's core retail brokerage business (EPIC Insurance Brokers & Consultants) as well as the firm's Specialty Programs, Products, and Investment groups.
Bill also focuses on leveraging EPIC's key competitive advantages to develop new avenues for growth in areas such as small business and warranty. In addition, he is responsible for helping to coordinate post transaction integration support.
Prior to joining EPIC, Bill had a 16 year career at SunTrust Robinson Humphrey (a division of SunTrust Banks, Inc.) where he most recently led the firm's insurance investment banking efforts. In his capacity at SunTrust Robinson Humphrey, Bill consulted with and advised insurance services and carrier businesses on a variety of M&A and capital market solutions. With a particular focus on insurance distribution, Bill helped lead over 75 advisory and capital market assignments during his banking tenure.
Bill attended the University of Georgia where he earned a Bachelor's Degree in Business Administration with a concentration in Finance.
On the personal front, Bill enjoys traveling, fly fishing, sporting clays, snowboarding, University of Georgia football games, and he is an avid fine arts collector.