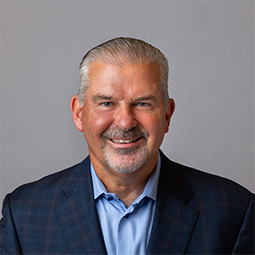 425 California Street
24th Floor
San Francisco, CA 94104
John Hahn
Co-founder and CEO, EPIC Holdings, Inc.
John is responsible for the leadership and executive management of EPIC, including creating and articulating the company's strategic vision and culture; team building and recruiting; new strategic initiatives; acquisitions; business development; client satisfaction and retention; growth and geographic expansion.
John has been in the insurance business for more than 35 years, with accomplishments ranging from building well known platforms and brands on both the Wholesale and Retail side of the business to successfully launching startup companies and co-founding products/programs that reinvent and disrupt traditional industry practices and models; including PowerGuard, Wholesale Trading Co-op and Decisely.
From 1985 to 2003 John was the founding member and CEO/President of Tri-City Brokerage. Under his leadership, Tri-City grew organically to become one of the nation's largest and most successful wholesale and surplus lines brokers, with four offices, 200 employees and over $600,000,000 in gross written premium. In 2003, John orchestrated the sale of Tri-City to the BISYS Group, becoming president of BISYS Commercial Insurance Services following the acquisition.
In 2007, John left BISYS and in partnership with his best friend and Co-Founder Dan Francis and well known insurance industry investor Stone Point Capital, began the journey of building EPIC. Today EPIC is nearly $300MM in revenue, has more than 1,100 associates across the country and is the 17th largest U.S. Retail Insurance Broker.
John holds a Bachelor of Arts degree from New York Tech and a Master of Business Administration from Fordham University in New York.
John and Nancy (also an EPIC executive and principal) make their home in Marin County and have three adult sons; Alex, Will and Jonathan. John is an avid golfer, wine enthusiast and traveler, with a passion for any and all New York sports teams – with his beloved "Bronx Bombers" topping the list, backed up with the local flavor of the World Champion Golden State Warriors.